For immediate release:
Nicholas Chan
Communications Director, Office of Assemblymember Alex Lee
(916) 319-2392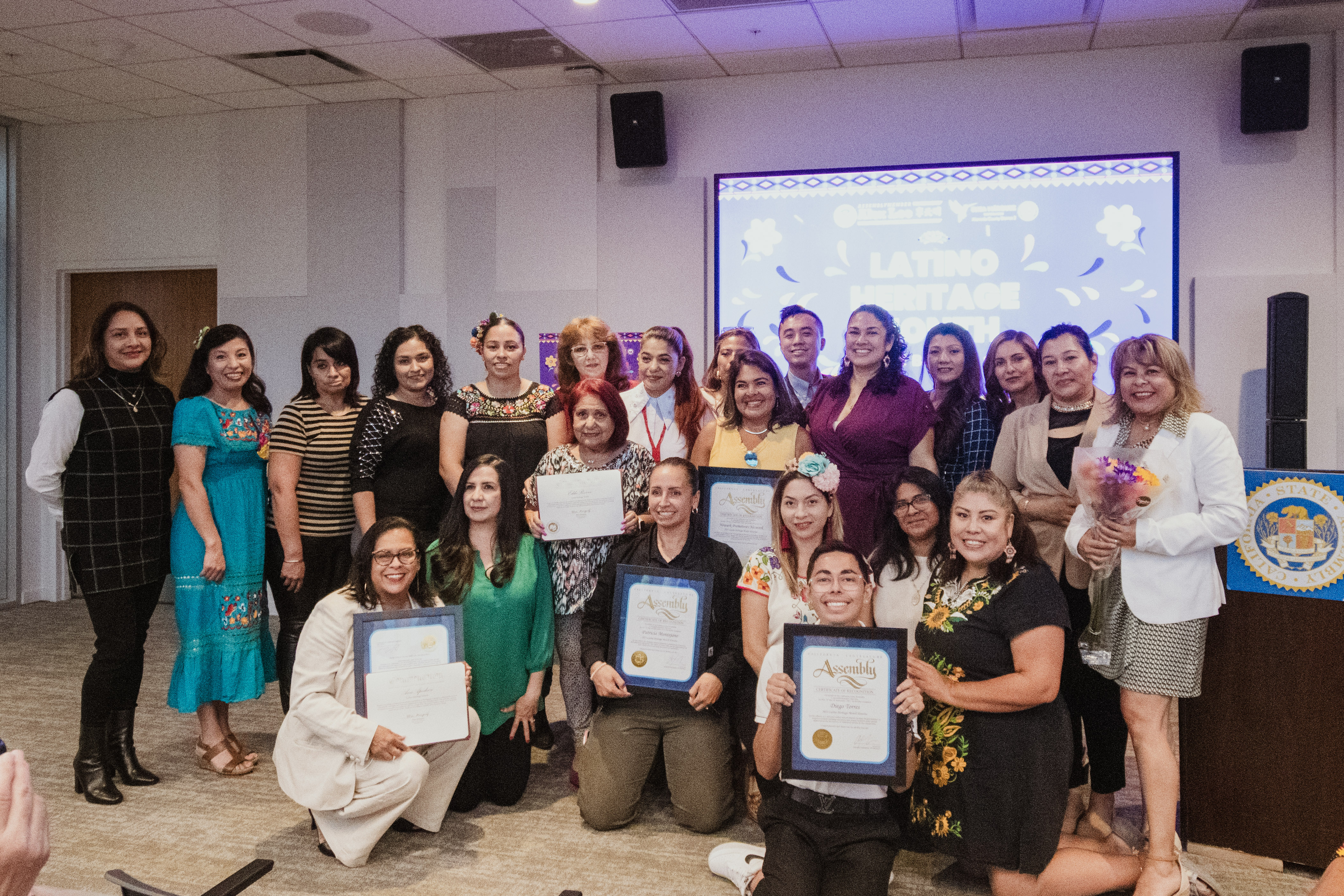 In celebration of Latino Heritage Month, Assemblymember Alex Lee honored Latino community leaders alongside co-host Alameda County District 2 Supervisor Elisa Márquez. 
"During this month, we come together to celebrate the rich histories, cultures, contributions, and achievements of the Latino community," Lee said. "The hard work and dedication of Latino individuals is imprinted in every corner of our community and California. It is my honor to recognize the leaders of Assembly District 24 whose work is an inspiration for all of us." 
Below are the honorees: 
Ana Apodaca - Newark 
She is the Government Affairs and Policy Officer for First 5 Alameda County, where she helps advance policies that improve early childhood development. Her efforts with First 5 Alameda County help support children so they are ready for kindergarten and prepared for success in their academic journey.
Ana was a member of the board of directors for the Hispanic Community Affairs Council for over 20 years. 
She is a Puente mentor at Chabot College and a former Commissioner for the Alameda County Commission on the Status of Women. 
From 2005-2014, Ana served as a Council Member for the City of Newark.
Her continued work in our communities has brought a positive impact on residents across Alameda County.
Leticia Garcia - Berryessa 
She is a kindergarten teacher at Brooktree Elementary School. As a bilingual teacher, Leticia helps Brooktree's young students of immigrant families and Latino backgrounds gain a sense of belonging at school. 
Her collaborative approach extends beyond the classroom. She is often translating for families and helping them with their needs in the Brooktree community.
She has demonstrated an unwavering commitment to student development. Her emphasis on social-emotional learning has helped students build self-confidence, empathy, and strong interpersonal skills.
Leticia creates a vibrant and inclusive classroom atmosphere that celebrates diversity and supports the growth of each individual student. By bridging linguistic and cultural gaps, she provides an unparalleled learning experience for her students.
Patricia Montejano - Fremont 
Patricia has lived in Fremont with her family for over 30 years. She is the eldest of three and immigrated to the U.S. with her parents when she was two.
She has served as a Commissioner for the Fremont Human Relations Commission since 2016, where she serves as a co-chair of the LGBTQ subcommittee.
Patrica also serves as a Trustee on the Washington Hospital Board of Trustees. In that role, she has helped raise funds for the Top Hat Gala, Tree of Angels ceremonies, and the Gene Angelo Pessagno Golf Tournament.  
She served for 10 years as a board member of Safe Alternatives to Violent Environments.
Professionally, Patricia has worked for the Newark Police Department since 1997.
During the pandemic, she played a key role in executing and implementing the Covid-19 health code prevention regulations that were set forth.
Diego Torres - Newark 
For the 2022-2023 school year, Diego served as the Student Member of the Newark Unified School District Board.
In that role, he organized meetings with student groups and the superintendent to discuss ways to improve and update NUSD facilities.
He was a leader in creating a report on improving the quality of Wi-Fi at Newark Memorial High School and bringing a resolution to the Board.
Diego also started a recycling program within the school district. 
He served as his class representative for the Newark Puente Program. He was awarded the Puente Statewide Leadership Award for his commitment and contributions to the Latino community and the Puente Project.
Newark Promotores - Newark 
The Newark Promotores Network is a group of volunteer leaders who support almost 1,000 Spanish-speaking families.
The Promotores create positive social change and foster a sense of community belonging by providing access to services for families struggling with various educational, financial, and social needs.
In 2020, the Promotores founded Newark's first Children's Reading Club, Manitas en Acción (or Little Hands in Action), to empower children to be bilingual advocates in their community.
In partnership with the Tri-City Volunteer Food Bank, the Promotores help distribute food twice a month to families in need.
The Promotores also founded a Youth Leadership Program for students to create art and discuss their cultural identities.
The Promotores continue to play an active and essential role in building community partnerships and supporting Newark families.
Click here to re-watch the ceremony.