For immediate release:
Nicholas Chan
Communications Director, Office of Assemblymember Alex Lee
(916) 319-2392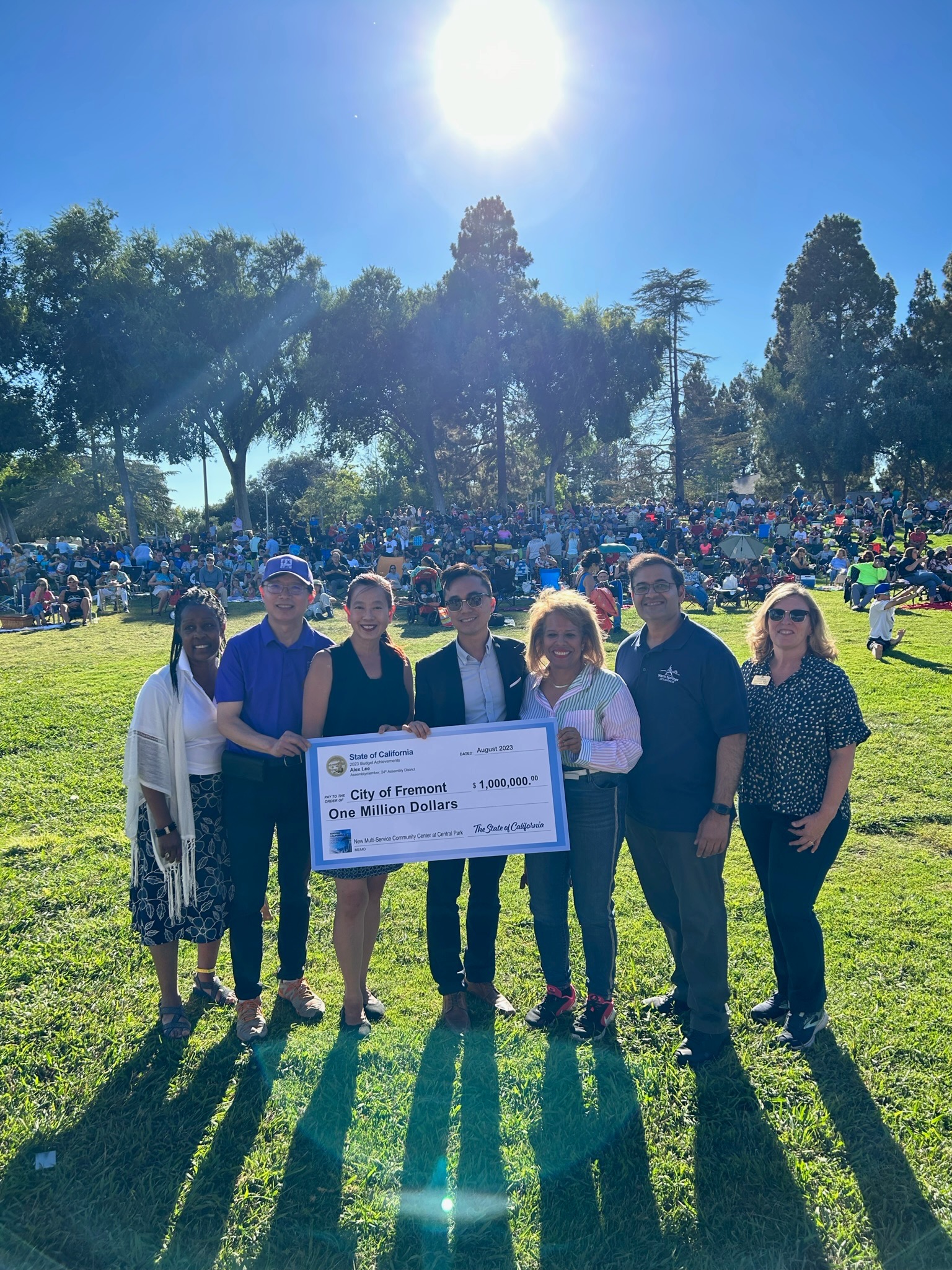 Assemblymember Alex Lee has secured $1 million from this fiscal year's state budget for Fremont's multi-use community center at Central Park, which will be a state-of-the-art facility with spaces for community events and programs, alongside health and wellness activities. 
In total, the Assemblymember has secured $9 million to help Fremont develop the center, with $1 million from the 2023-2024 state budget and $8 million from the 2022-2023 state budget. 
"I'm proud to announce an additional $1 million in state funding for the multi-use community center," Lee said. "The facility will be a hub for Fremont residents, and I look forward to seeing generations of the Fremont community enjoy this center." 
The multi-use community center will serve as a multi-generational facility in the heart of Fremont's Central Park, which is set on more than 450 acres of land, with panoramic views of the Mission Peak Hills and Lake Elizabeth next to the Main Library. 
The over 34,000 square feet facility will include a multi-sport gymnasium, dance and fitness room, program rooms, as well as a kitchen and large room for events and activities. The multi-use community center will replace the City's Teen Center and Fremont Community Center, temporary facilities that are over 50 years old. 
The planning and design phase of the project is underway, with construction of the $58 million facility expected to begin in 2026. The City plans to open the multi-use community center in 2028. 
"I'd like to thank Assemblymember Alex Lee for his ongoing support to the Fremont community," stated Fremont Mayor Lily Mei. "This is a significant contribution toward our $58 million dollar community investment at Central Park, bringing our total secured funding to $35 million. I will be working with staff to secure the final $23 million with our State and Federal partners as well as our community, in the upcoming months. This is an important project that will serve Fremont residents for years to come."