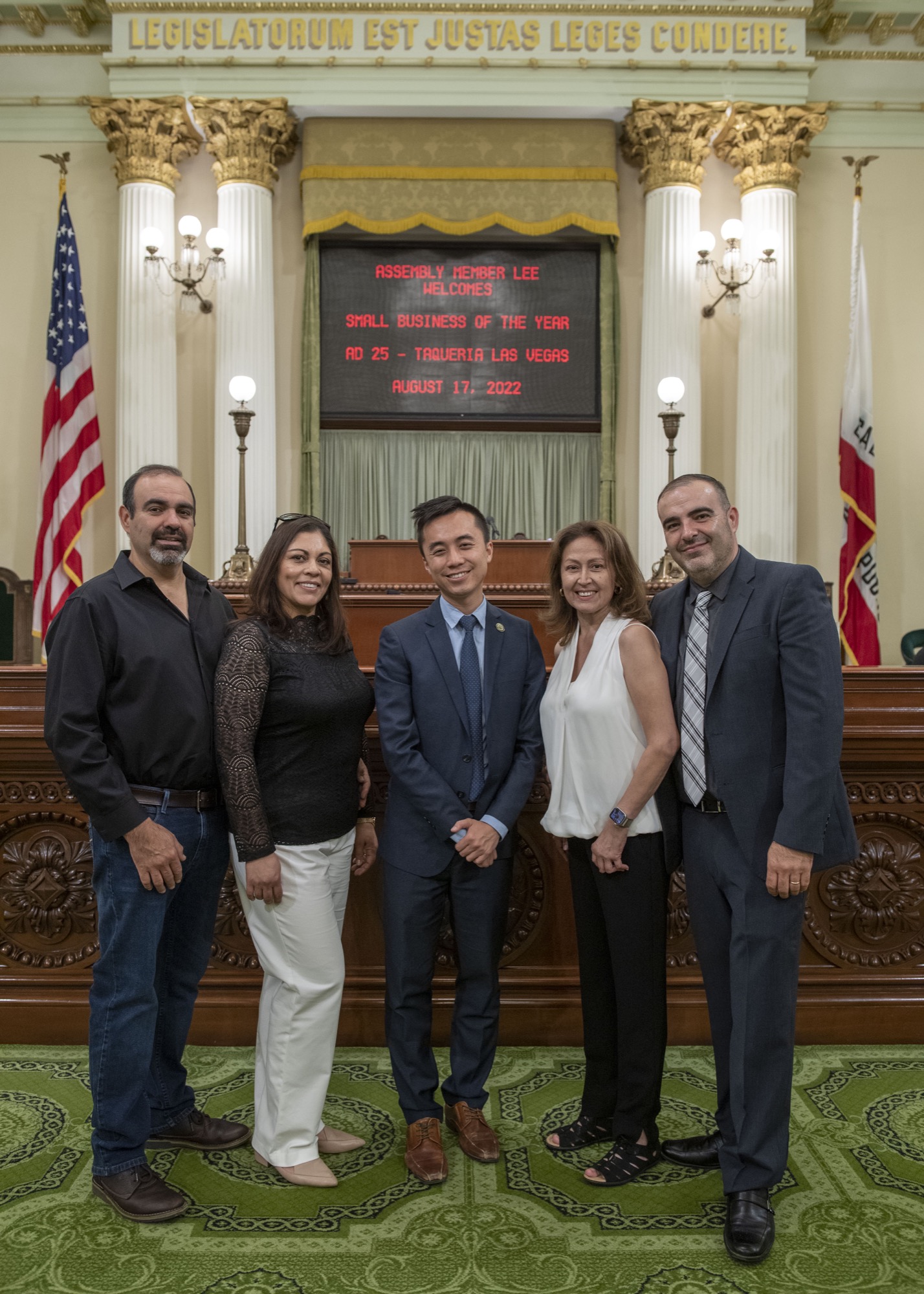 Taqueria Las Vegas, with locations in Milpitas and Fremont, was honored as Assembly District 25's business of the year in Sacramento on Wednesday by Assemblymember Alex Lee (D-25). Established in 2003 by Francisco and Jesus Rodriguez, two brothers who both emphasize the importance of family, Taqueria Las Vegas prides itself on providing friendly service to everyone.
"First and foremost we would like to thank everyone at California Small Business administration for all that they do for small businesses such as ourselves," said Francisco Rodriguez. "We are humbled and proud to be recognized and this accomplishment would not be possible without the continued support of our families, team members, and our great community — our most heartfelt gratitude to all of you."
"In their nearly 20 years of service, Taqueria Las Vegas has always given back to the community through fundraisers for our local schools, hosting yearly field trips, supporting our football and basketball teams, feeding our unhoused and so much more," said Assemblymember Alex Lee. "They have been a pillar of our community, and I'm proud to recognize this incredible small business."
Taqueria Las Vegas has proudly earned the title given by the community as the Best Taqueria in town for many years consecutively.