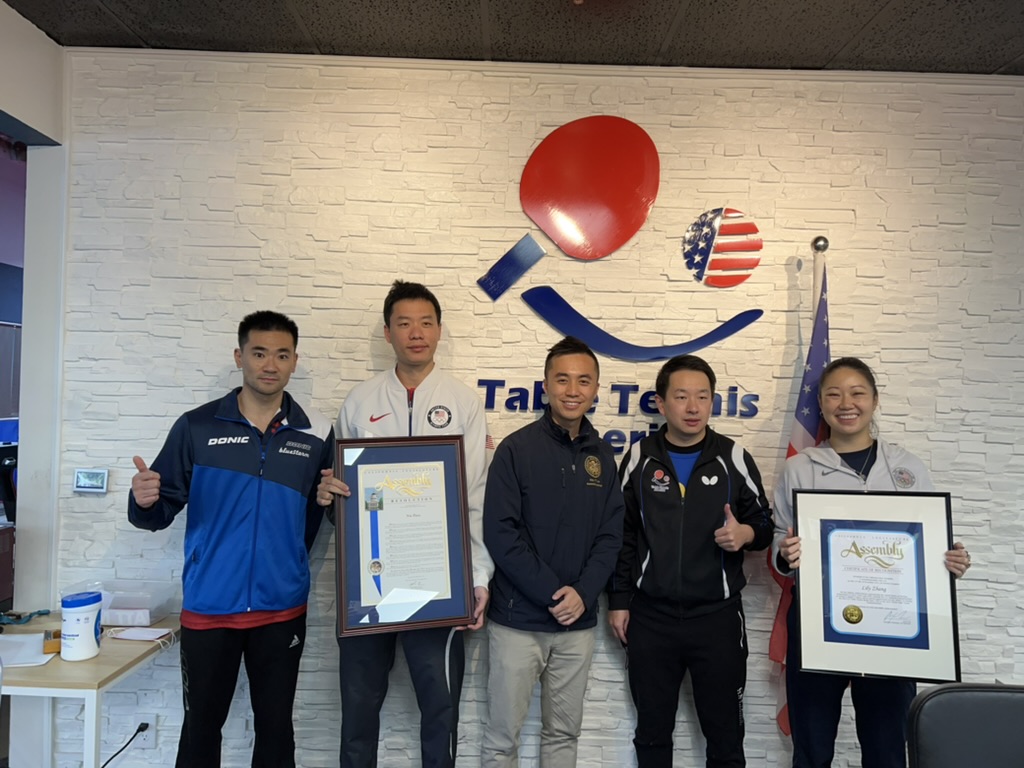 At an awards ceremony at Table Tennis America in Fremont, Assemblymember Alex Lee recognized Lily Zhang and Xin Zhou, two Olympic athletes from the South Bay region and Assembly District 25 that competed in and represented the United States at the 2020 Olympics.
Lily Zhang, a 25-year-old three-time Olympian from Fremont has won the US National Championships in Women's Singles five times. Just a few days ago, she helped America win its first U.S. Table Tennis Medal since 1959 in the mixed doubles category of the 2021 World Table Tennis Championships Finals held in Houston.
Xin Zhou, a 32-year-old table tennis player and Milpitas resident is a full-time coach and reigning US Men's Singles Champion. He also recently won the 888 Team Championships along with fellow Olympians Lily Zhang, Kanak Jha, and Nikhil Kumar.
"It's really incredible that some of the top ranked players in table tennis are from Assembly District 25, and really putting American table tennis on the map," said Assemblymember Alex Lee. "Our athletes are making our country and the Bay Area proud of their athletic achievements."
Kanak Jha from Milpitas who also competed in the Olympics was unable to join the event, but also received recognition from Assemblymember Lee.
Table tennis is currently one of the fastest growing sports in America and is both a physical and mental sport that stimulates the brain while improving hand-eye coordination. The low risk of injury means table tennis can be enjoyed by people of all ages and all fitness levels.