Dear Friend,
Our annual Unsung Heroes event will return in April and I need your help recognizing the unsung heroes of Assembly District 24! Members of our community are working hard every day and don't often get the recognition they deserve. I am asking you to nominate an Unsung Hero who has volunteered their time or stepped up tremendously to make our community a better place. The deadline is Friday, March 3rd for nominations.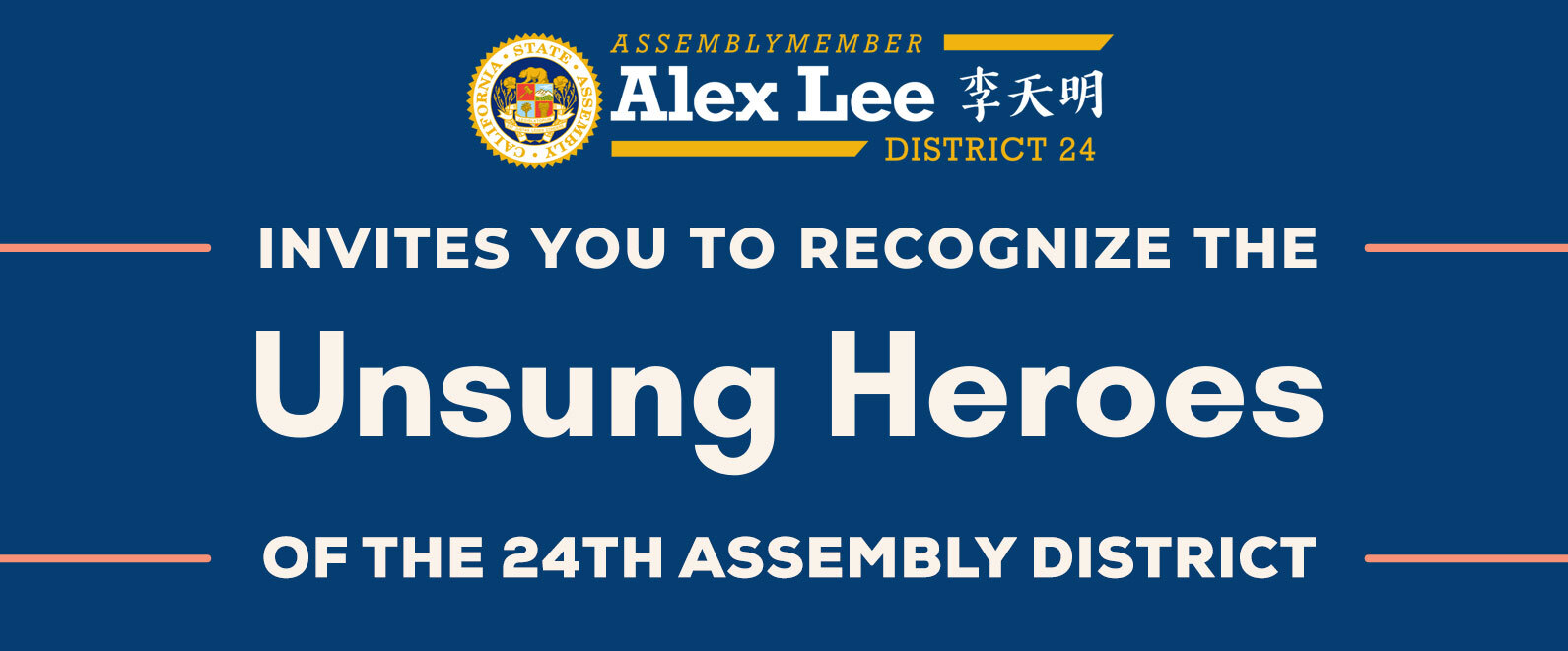 Capitol Update
We recently passed the bill introduction deadline, and committee hearings will start soon. I wanted to provide an update on my priorities for the committee that I chair, the Environmental Safety and Toxic Materials (ESTM) Committee.
ESTM covers issues on drinking water, water quality, hazardous waste, medical waste, chemicals in products, pesticides, and the cleanup of contaminated properties.
Some of the issues I expect this year are:
Bills dealing with PFAS (per- and polyfluoroalkyl substances) or forever chemicals and their impacts
Drinking water
Water quality
In addition to the ESTM Committee, I'm proud to sit on the following committees: Budget, Budget Sub 4: State Administration, Business & Professions, Education, and Elections.

Bills Update
This session, I'm proud of our 20+ bill package including these bills:
AB 83 - Stopping foreign money from influencing our elections by prohibiting foreign influenced corporations from either contributing to candidates, parties, or committees (including super PACs) or engaging in their own direct election spending in the state

AB 309 - Establishing Social Housing - publicly owned housing that is affordable to individuals and families of different income levels

AB 332 - The Shelter Animal Collection Data Act would require the Department of Public Health to resume collecting important information about shelter animals so resources are better optimized to help pets find their furever homes

AB 362 - This study looks into the potential benefits of a system that would instead tax underlying land without regard to buildings, personal property, or other improvements. This would open the door for fairer assessments and more freedom for landowners to utilize their properties however they want.

AB 413 - Implements the safety feature "daylighting" which prohibits parking within 20 feet of a crosswalk or intersection which would improve public safety by increasing the visibility of pedestrians, bicyclists, and other vehicles.

AB 652 - Establishes the Environmental Justice Advisory Committee which will be composed of community members most impacted by pesticides including Native American tribes and socioeconomically disadvantaged farmers to make recommendations on reducing the impacts of pesticide exposure
Learn more about our bills here.

Piedmont Middle School Gym Groundbreaking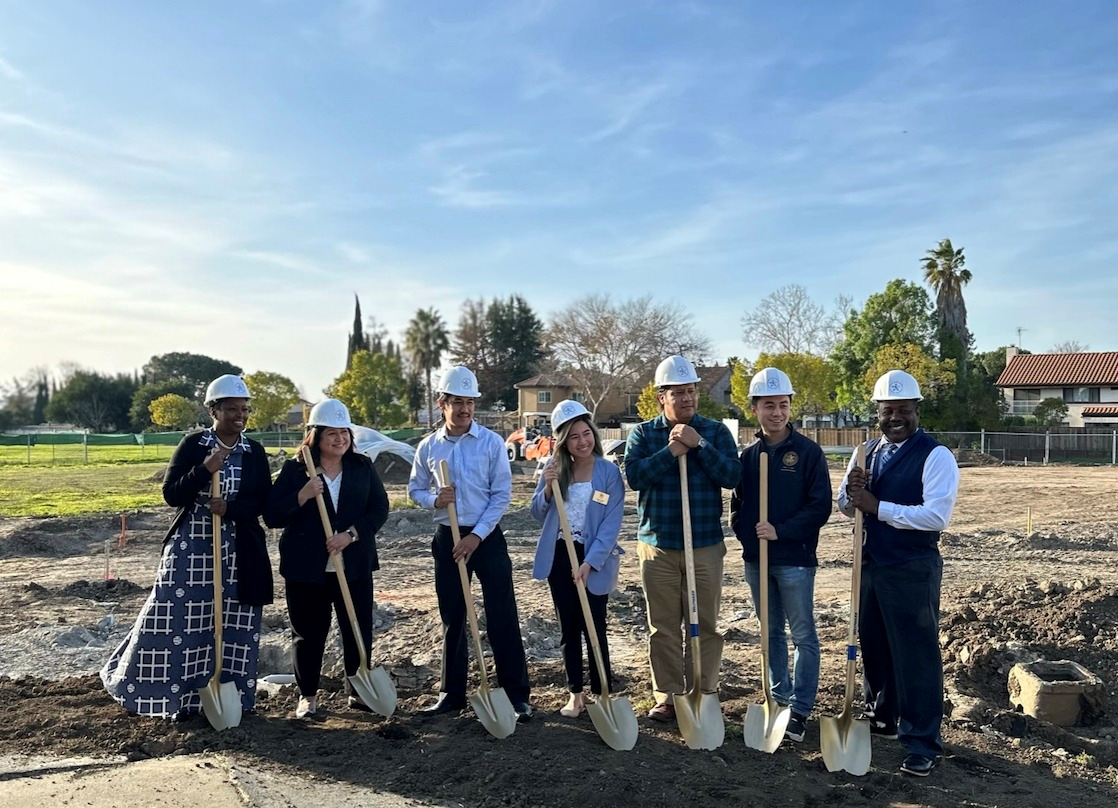 I was thrilled to take part in the groundbreaking for Piedmont Middle School's new gym with Berryessa Union School District! The project was able to be fast tracked with the $10 million secured from the State budget last session. Looking forward to the ribbon cutting!
Black History Month Celebration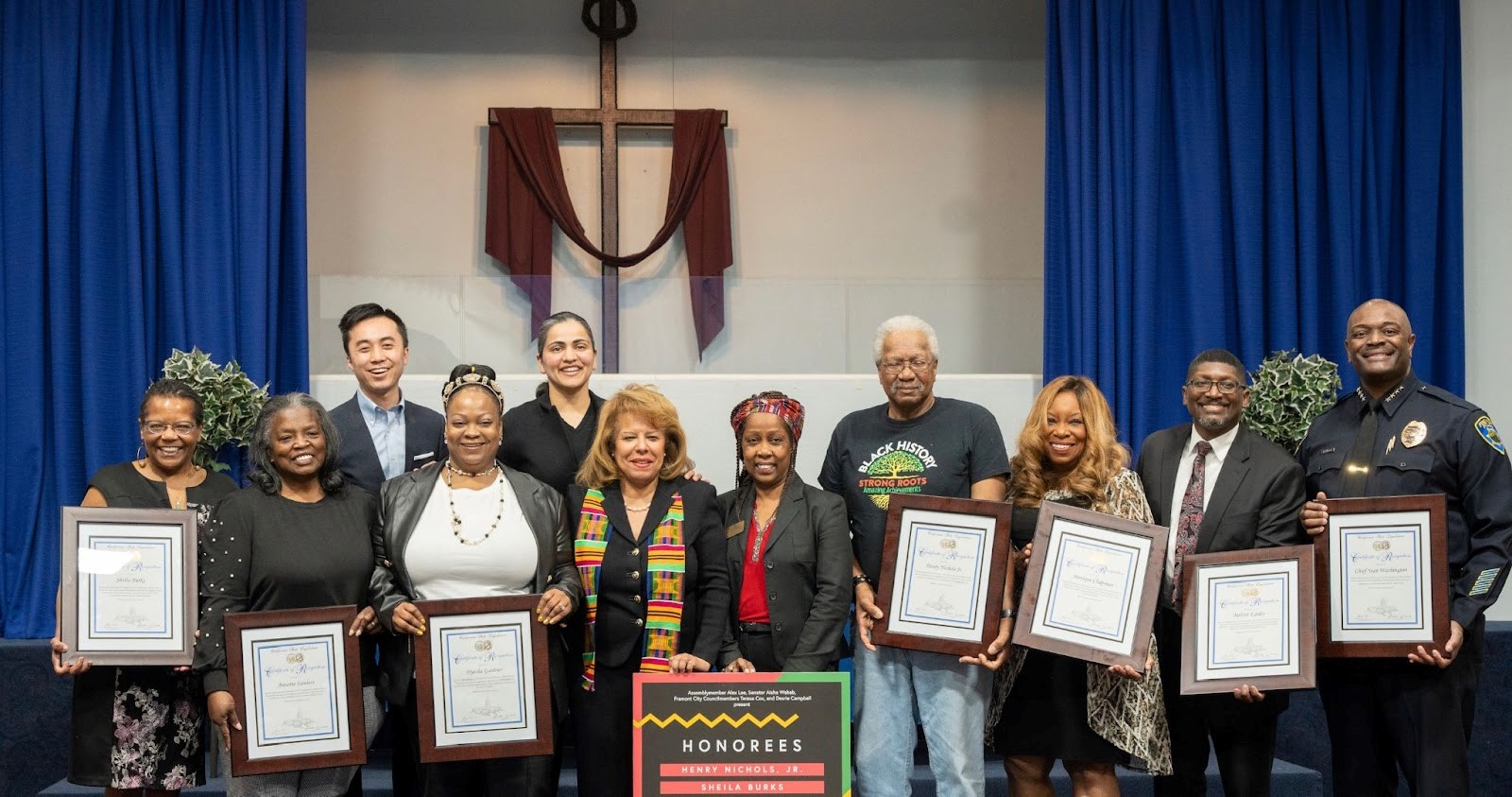 Finally, on Saturday, February 18th at South Bay Community Church, we recognized 7 community leaders as part of our Black History Month Celebration:
Henry Nichols, Jr.
Sheila Burks
Annette Sanders
Dyesha Gardner
Monique Chapman
Melvin Easley
Chief Sean Washington
Learn more about the honorees here.
Yours in Service,

Alex Lee
Assemblymember, 24th District