Dear Friend,
It's been a productive month as we worked to move our legislation through the final steps in the State Legislature. This year, 12 of our bills were passed through the legislature and sent to the Governor's desk - legislation that helps advance housing, traffic safety, environmental justice, and more in California. The deadline for the Governor to sign or veto bills is approaching, so be sure to stay tuned for more updates!

---

Capitol Corner
The bills below highlight some of our work that passed the legislature:
AB 309 will establish social housing developments in California. Social housing is publicly backed, self-sustaining housing that accommodates a mix of household income ranges. The bill will authorize up to three social housing projects to be developed on suitable excess state land for housing.
AB 413 will make our roads safer for everyone by keeping 20 feet of an intersection or crosswalk's approach side clear of stopped vehicles through a safety measure known as daylighting.
AB 652 will establish the Environmental Justice Advisory Committee in the Department of Pesticide Regulation (DPR). The committee will give communities disproportionately impacted by pesticide exposure a seat at the table in DPR's decision-making process.
Several of our bills have also been signed by the Governor:
AB 502 protects small businesses and consumers by ensuring accurate information is posted on websites like Yelp and Google.
AB 1627 preserves the state's authority to implement the federal Safe Drinking Water Act.
AB 1716 assists regulators by making technical changes to hazardous materials and wastes laws.
Looking ahead, my office would love to hear your input on our legislative package for the 2024 legislative year. If you have any bill ideas that you would like us to consider, please fill out this form for each proposal. In the meantime, thank you for all your feedback during the 2023 legislative year.

---

A Point of Reflection
I wanted to take this moment to thank Admiral Rachel Levine, Assistant Secretary for Health at the U.S. Department of Health and Human Services, for our conversation about the LGBTQIA+ community. Here's an excerpt of my interview:
"Pride to me, and I say this a lot in our communities, is definitively the opposite of another feeling that people want us to feel - shame. They want us to go back in the darkness to feel shame for our identity. But pride is about being open and honest, being able to celebrate our victories and who we are, and live authentically."
Simple things like dialogue and gatherings where we talk openly about our identities are, in and of themselves, victories of life. We celebrate our journeys by sharing our stories. We help others see not only our unique challenges, but also the common threads that connect us, through conversation.
Reflecting on what pride means to me during the interview, I thought about the most beautiful part about our acronym - the "+." It reminds us that we must always strive to be more inclusive. Perhaps a first and simple step of acceptance is to open ourselves to the stories of others.

---

District Digest
Mid-Autumn Festival in Berryessa - Sept. 30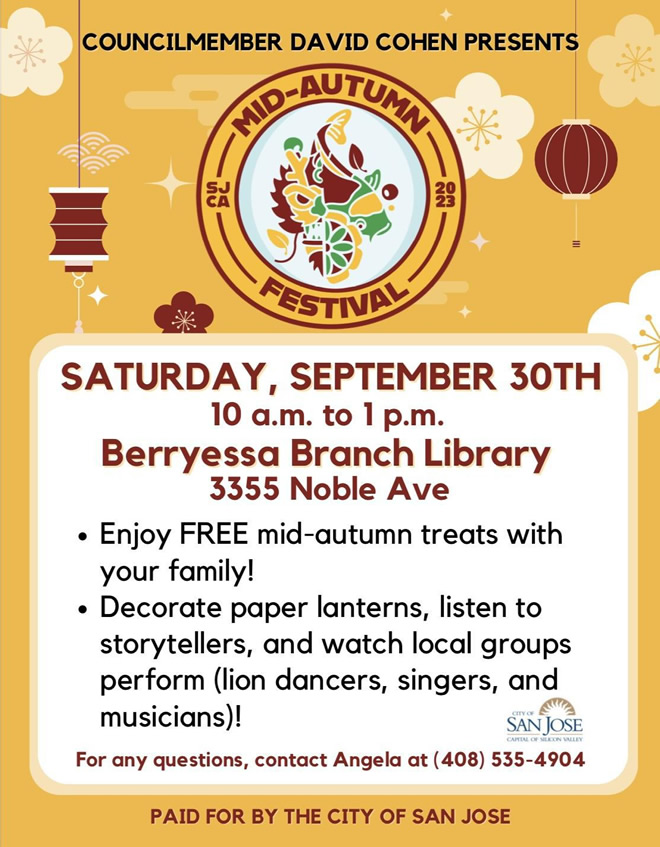 The Mid-Autumn Festival is just around the corner, and my office will be joining in on the festivities at the Berryessa Branch Library. Don't forget to stop by at my office's booth while enjoying the paper lantern decorations, moon cakes, and performances from local singers, lion dancers, and storytellers!

2023 Latino Heritage Month Celebration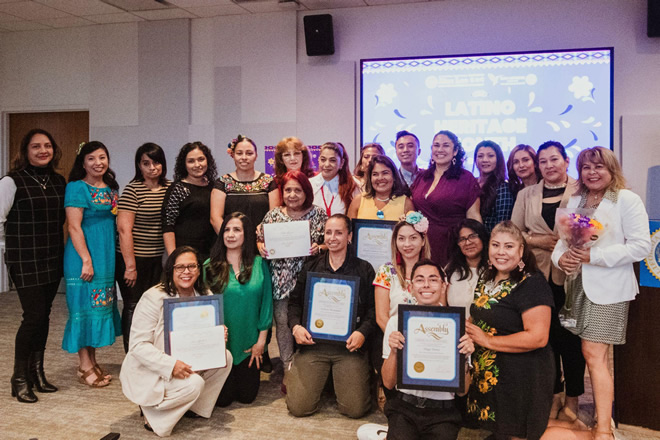 In recognition of Latino Heritage Month, I hosted a celebration with Alameda County Supervisor Elisa Márquez to honor the dedication and exemplary work of Latino leaders in our district. It brings me great pride to represent a district with such a vibrant Latino community. Our honorees - Ana Apodaca, Leticia Garcia, Patricia Montejano, Diego Torres and the Newark Promotores - serve as an inspiration for us all. Learn more about their stories.

MUSD Innovation Campus Ribbon Cutting and State Funding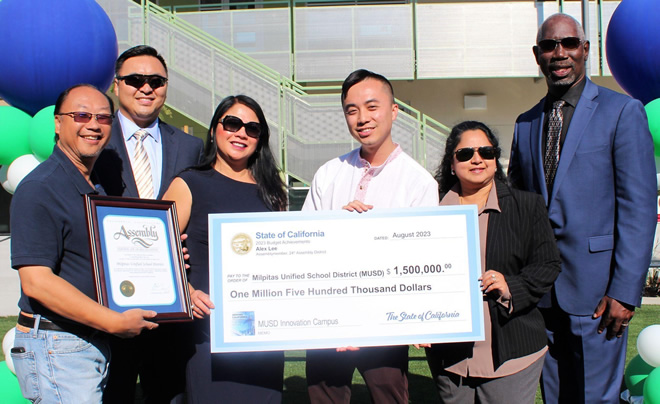 As your State Assemblymember and a product of the Milpitas Unified School District (MUSD), it was an honor to be a part of MUSD's Phase 1 ribbon cutting event for its new Innovation Campus.
I'm excited to secure $1.5 million in state funding for MUSD to advance the project and create a hub for hands-on learning. MUSD's Innovation Campus will help prepare students of all backgrounds for their future careers. The Phase 1 ribbon cutting event is just the beginning of what's to come for the MUSD community.
Learn more about the Innovation Campus.

2023 Newark Days Parade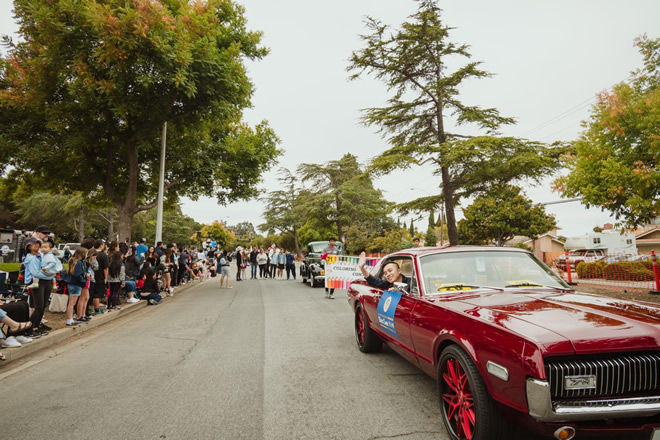 I had the pleasure of celebrating the City of Newark's birthday during their annual Newark Days Celebration. It was great seeing everyone during the weekend, and check out our snippet of the event!

Emergency Preparedness Workshop in Sunol - Oct. 28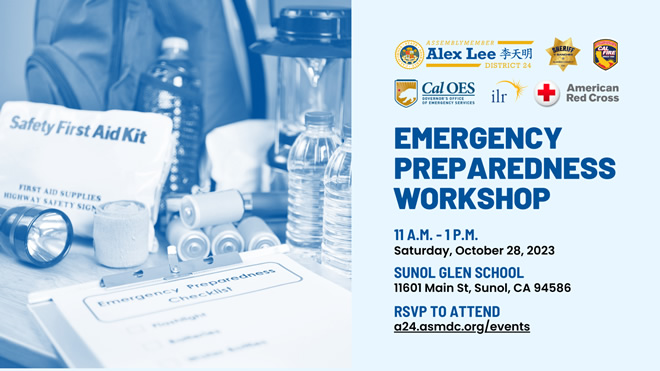 My office will be co-hosting the Emergency Preparedness Workshop on Saturday, Oct. 28 from 11 a.m. to 1 p.m. Participants will get the chance to learn about the critical steps to being prepared for fire, floods and other emergencies. The event will take place at Sunol Glen School located at 11601 Main St, Sunol, CA 94586. RSVP today by clicking below or call (408) 262-2501.

Walk and Talk at Ardenwood Historic Farm - Oct. 29
Please join me at my upcoming Walk and Talk event at Ardenwood Historic Farm (34600 Ardenwood Blvd, Fremont, CA 94555) on Sunday, Oct. 29.
For our Walk and Talk, I hope to connect about the issues most important to you and provide assistance with state or local matters. We'll also learn about the history of Ardenwood Historic Farm from East Bay Regional Park District's staff. RSVP below in advance or call (408) 262-2501.

---

Resources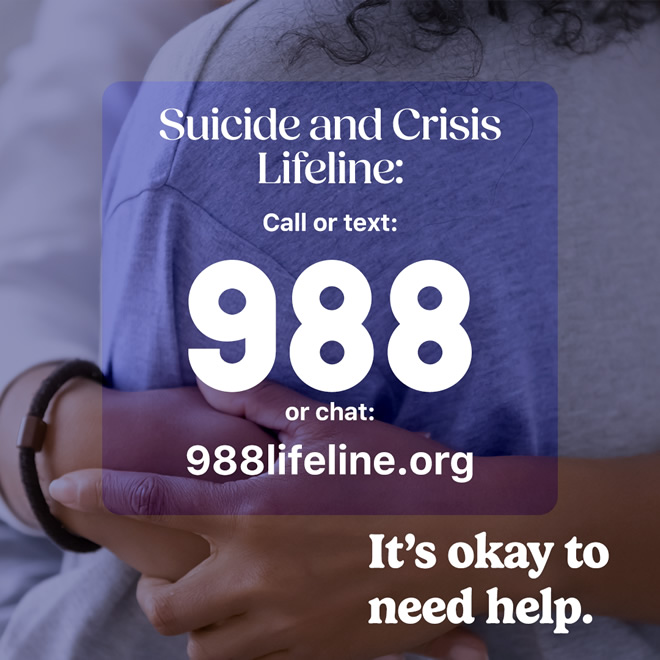 September is National Suicide Prevention Month. If you or a loved one needs crisis support for mental health related issues, reach out to the 988 Suicide and Crisis Lifeline. Know that you are not alone, and the Lifeline is available for everyone, providing 24/7, free and confidential support.
Yours in Service,

Alex Lee
Assemblymember, 24th District