Dear Friend,
I'm proud to see that the Governor has signed 11 of my bills, a culmination of my office's hard work over the course of this legislative year. As we continue to build on our past legislative successes, our bills will bring meaningful impacts to California's traffic fatalities, housing crisis, environmental inequalities, and beyond.
There's much to look forward to when the Legislature reconvenes, and my office is now crafting next year's legislative package. We're committed to addressing issues that matter most to you. If you have any bill ideas that you would like us to consider, please fill out this form for each proposal.


Over the next few months, we'll be taking a deeper dive into some of our key legislation for our upcoming newsletters. Meanwhile, here's an overview of our 2023 bills that were signed by the Governor: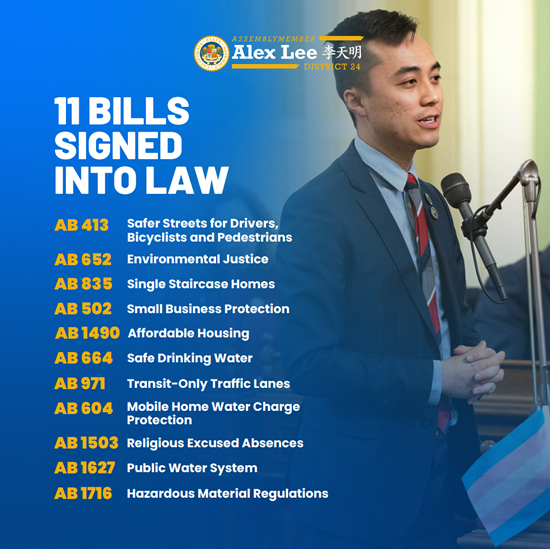 AB 413 aims to reduce traffic collisions by keeping 20 feet of an intersection or crosswalk's approach side clear of stopped vehicles - a safety measure known as daylighting.
AB 652 enables communities most impacted by pesticide exposure the opportunity to meaningfully provide input on the use of pesticides.
AB 835 directs the State Fire Marshal to study building single staircase apartments above three stories, a starting point to ultimately create more housing and a greater variety of homes while maintaining high fire safety standards.
AB 502 protects small businesses and consumers by ensuring accurate information is posted on websites like Yelp and Google.
AB 1490 helps increase the supply of affordable housing by providing incentives, such as expedited reviews, to affordable housing developments that repurpose an existing building for housing.
AB 664 ensures that certain renters served solely by their wells have access to potable water in California.
AB 971 aims to reduce traffic by giving local authorities the flexibility to expand the types of vehicles allowed on bus lanes, such as free shuttles.
AB 604 protects all mobile home residents from unfair water service charges.
AB 1503 recognizes California's rich diversity by providing students a full-day excused absence for religious retreats per semester, up from 4 hours.
AB 1627 preserves the state's authority to implement the federal Safe Drinking Water Act.
AB 1716 assists regulators by making technical changes to hazardous materials and wastes laws.


When I was elected to office three years ago, I saw that our government needed to take a much more active role in providing housing. Something vital that's missing in our toolbox is social housing - publicly backed housing that accommodates residents of mixed-incomes.
AB 309, The Social Housing Act, would have served as a foundational step to bringing social housing to California, and it's extremely disappointing to see the Governor veto this important legislation.
I have spent time with other policymakers studying social housing abroad. Seeing all that Singapore and Vienna have achieved with social housing further fuels my hope to bring this housing model to California. It takes time for big ideas to be embraced, and over the last few years, we've garnered a broad coalition of support in California for social housing. We've inspired new dialogue around our approaches to tackling the housing crisis. And we'll be back at the Legislature next year, fighting for every person's human right to housing.


$2 Million in State Funding for Newark
It was my honor to present $2 million in state funding to Newark. The funding will help advance Newark's vision of reinvigorating the commercial core of Old Town and connecting residents to critical services through the Newark Resource Center.
Here's more about the projects.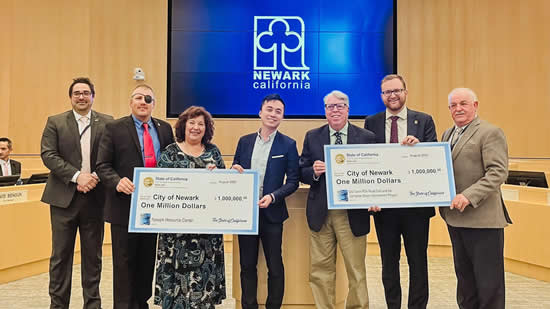 Emergency Preparedness Workshop in Sunol
Since 2015, California has experienced six of the 20 most destructive fires in California's history, with the Dixie Fire and Caldor Fire in 2021 being the most recent ones. That makes it all the more important for us to be prepared for emergencies.
In late October, I hosted an Emergency Preparedness Workshop with Alameda County Sheriff Yesenia Sanchez. Creating an emergency plan, preparing an emergency supply kit, and signing up for emergency notifications were among some of the key tips we learned from the workshop's presenters. Take a look back at the presentation on how you can best plan for emergencies.
A theme that resonated with me deeply is building our resilience as a community. Whether it be helping our neighbors or volunteering for programs like the Community Emergency Response Team, what we do as a collective will strengthen our capacity in coping with future disasters.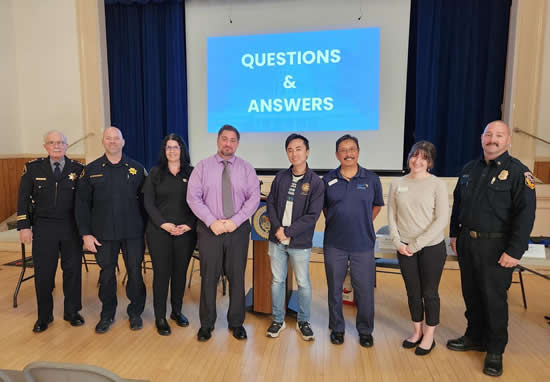 Walk and Talk at Ardenwood Historic Farm
Our Walk and Talk event at Ardenwood Historic Farm was a wonderful opportunity to discuss issues facing the district and explore bill ideas with constituents. Thank you to East Bay Regional Park District for partnering with us for the event. It was great seeing everyone who joined us for our stroll through the Victorian-era farm in Fremont.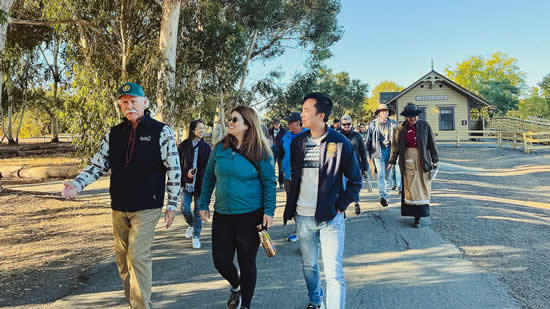 Sing Tao Daily - Li Tian Ming is committed to alleviating California's housing crisis
This fall, I joined a housing delegation with other policymakers to Singapore and Hong Kong, where we met with key stakeholders such as government agencies and professors to learn from their work on social housing. Read on for my key takeaways from the delegation.
Mercury News - New Milpitas park honors Filipino farmworkers
During Filipino American History Month, we celebrated the grand opening of the Delano Manongs Park in Milpitas as we recognized the vital role that Filipino Americans have played in the farmworker movement.
KQED - Listening to Next-Generation Leaders in the Bay Area
Tune in for our conversation at KQED where I shared about my journey to office, and what it means to represent Assembly District 24 as a young elected official.
San José Spotlight - Milpitas school district opens campus of the future
Milpitas Unified School District has unveiled the Phase 1 completion of its Innovation Campus, and I'm so proud to secure $1.5 million in state funding for the project. As San José Spotlight reports, it'll prepare learners for the future!


California produces nearly half the country's fruits and vegetables, but roughly one in five Californians have limited or uncertain access to adequate food. For food aid, CalFresh is a statewide program that provides monthly food benefits to those in need. Here's more information about the program, and you can also connect with your local food bank for assistance.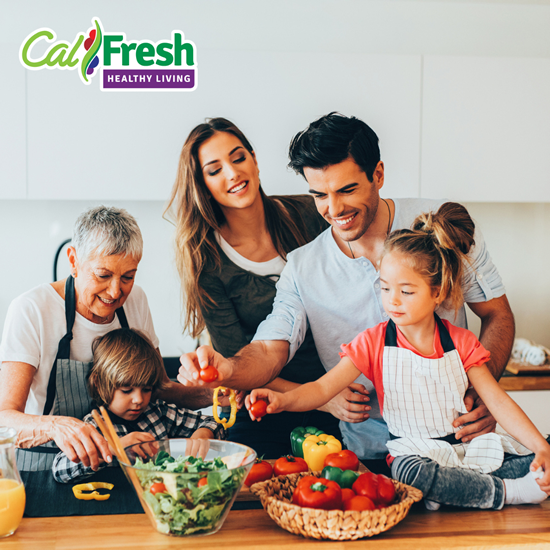 Yours in Service,

Alex Lee
Assemblymember, 24th District