Dear Friend,
I'm proud to announce that the state has dedicated millions in the 2023-2024 budget for our district. The budget, which was signed by Governor Gavin Newsom last month, allocates $10.1 million to the cities of Fremont, Newark and Milpitas for education, transit, business development, services for unhoused individuals and more. This is a big win for our district, and in the meantime, our legislative package continues to make headway in the state legislature.
Budget Update
City of Fremont:
$1 million to help develop a new Multi-Service Community Center at Central Park. The proposed center will replace the city's Teen Center and Fremont Community Center.
$500,000 for the Fremont Housing Navigation Center. The center offers homeless individuals with temporary beds along with services such as employment assistance, substance abuse services as well as health and wellness services.
$2 million for the California School for the Deaf (CSD), Fremont. CSD provides education for deaf children and support for their families.
$1.5 million for a Wi-Fi access expansion project in Fremont's six commercial district plazas: Centerville, Irvington, Niles, Mission San Jose, Warm Springs and Downtown City Center.
City of Newark:
$1 million to improve access, safety, and connections for pedestrians, bicyclists and transit users within the Old Town Priority Development Area, funding that will also help catalyze private investment in the area.
$1 million for the Newark Resource Center's renovations and repairs. The center would be the city's first resource center and it is expected to serve hundreds of local families with social services and referrals.
City of Milpitas:
$1.6 million for the Milpitas Simple Mobile Access to Reliable Transit (SMART) program, which provides app-based transit services to the Great Mall, City Hall, Milpitas Transit Center and VTA light rail stops.
$1.5 million for the Milpitas Unified School District's (MUSD) Innovation Campus, which will help MUSD develop new approaches to learning and career pathways for high school and adult students.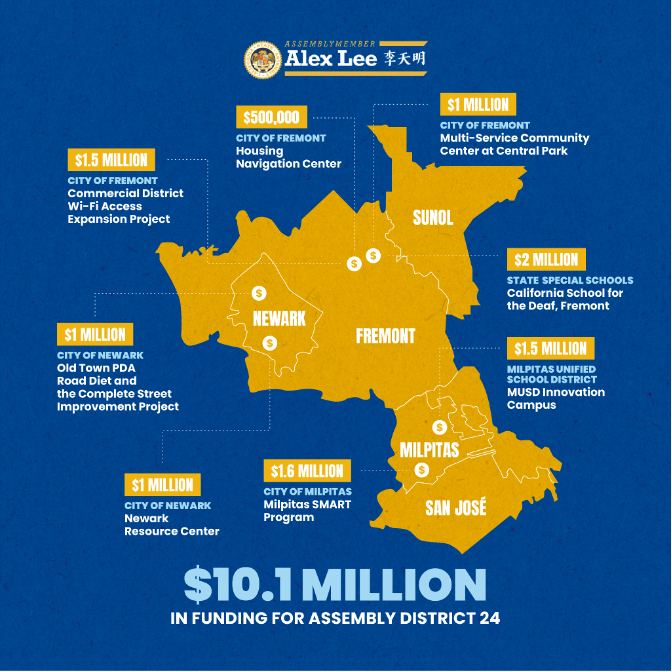 Legislative Update
Just ahead of the summer recess, our legislation on key issues like housing affordability, environmental health and traffic safety is progressing through the Senate. Below are some of our bills that are headed to the Senate Committee on Appropriations, where the legislation's fiscal impacts will be evaluated.
Click here for more information on my 2023 bills.
Celebrating Fourth of July
I had the honor of celebrating our nation's independence and participating in the Fremont 4th of July Parade. It was wonderful to see so many familiar faces during the annual parade. Thank you to everyone in the community who came out and made this year's Independence Day memorable.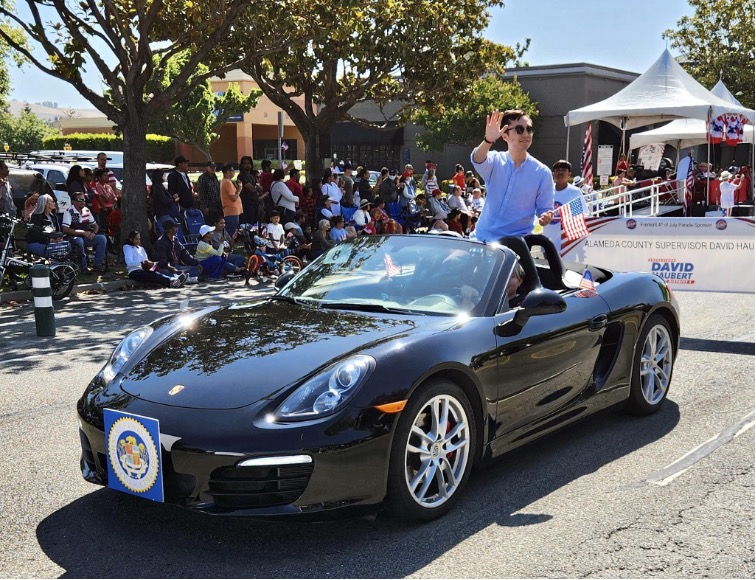 Walk and Talk at Alum Rock Park
July is Parks and Recreation month, and I partnered with Councilmember David Cohen and the City of San José Department of Parks, Recreation, and Neighborhood Services for a morning hike at Alum Rock Park. At the Penitencia Creek trail, I had the opportunity to discuss issues important to the district with participants. Thank you for joining me in celebrating Parks and Recreation Month!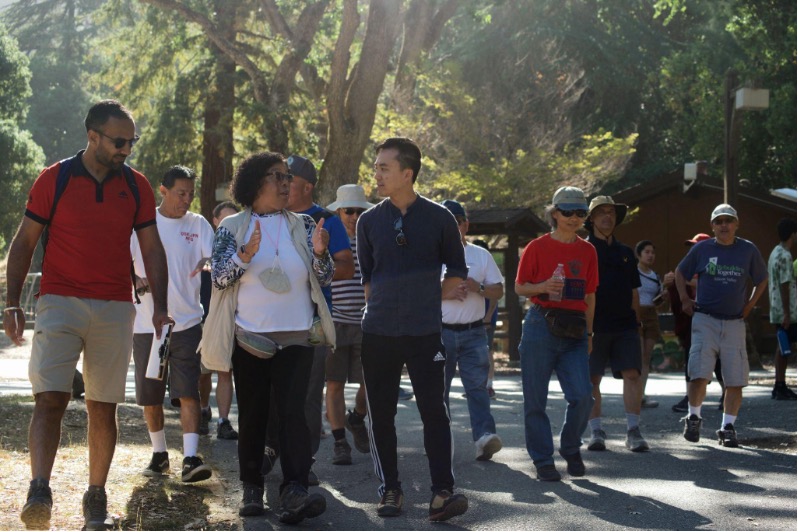 Resources
The summer is bringing extreme heat across the state, and checking in on our neighbors, friends and family to see if they need any help can go a long way. Visit this website for available cooling centers in your local area, alongside tips for addressing heat-related illness.
Yours in Service,

Alex Lee
Assemblymember, 24th District